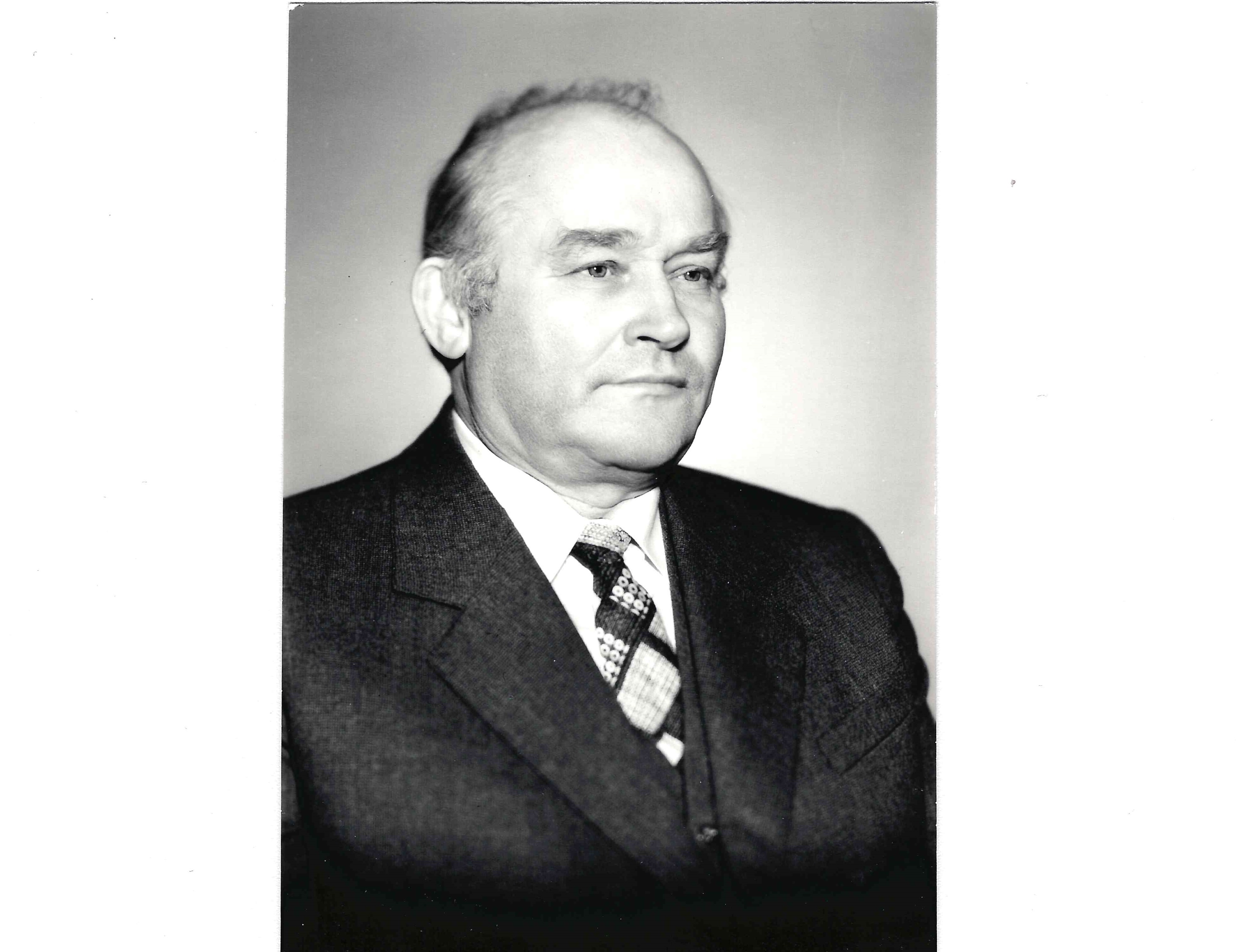 Edvardas Ramanauskas was a Lithuanian scientist, born in 1923 on March 11, in Panevėžys. In 1945, he enrolled to Vilnius University, where he studied chemistry, and worked as a laboratory assistant at the Department of Organic Chemistry. After graduating from the university in 1950 started working as an assistant in the Department of Inorganic and Analytical Chemistry, with which he connected his entire life and activities. In 1959 E. Ramanauskas defended his doctoral thesis "Physicochemical and microelemental characteristics of groundwater in Vilnius". in 1982 E. Ramanauskas defended his habilitation doctor's thesis at the Ukrainian Academy of Sciences.
In his scientific career, professor examined and summarized the possibilities of using the three-component systems consisting of triphenylmethane, xanthene, monoazo, oxazine, triazine and rhodamine-type dyes, oxidant, halogen and sulfur-containing complex anions in the analysis. Proposed more than 150 spectrophotometric, extractive, fluorimetric, kinetic and potentiometric methods for the determination of halogens, sulfur-containing anions, some oxidants and reductants. In his later works, prof. E. Ramanauskas examined the methods of mathematical experiment planning and quantum chemical calculation, the possibilities of determining the surface activity of materials, the application of the obtained results in the production of selective ion electrodes. In 1986, 3 inventions were registered under prof. E. Ramanauskas name. He published more than 200 scientific articles on mathematical experiment planning and quantum chemical calculation methods, determination of surface activity of materials and their application in the production of selective electrodes. He was co-author of two books: "General Chemistry" (1967), and "Inorganic Synthesis" (1970). Prof. E. Ramanauskas was the dean of the Faculty of Chemistry (from 1964 to 1977), gave various lecture cycles.
The professor was a simple, kind-hearted, unobtrusive head of department and dean. E. Ramanauskas, who did scientific work intensively and did not shy away from public duties, is recognized as the leader of Lithuanian chemical analysts. By nature, extremely patient and taciturn prof. E. Ramanauskas proved to colleagues and students not by words, but by deeds and example, that work can be not only a duty, but also the greatest pleasure of life, that even the busiest person must be sensitive, punctual, keep promises and trust others.